I tried to gift a skin to a friend and I realized that the button is grey (unavailable).
Example: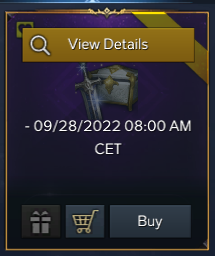 This was working until a few days ago, in my guild they confirm to me that it is the same for them, is it the same for others? Is it a general problem?
I have the impression that the feature has been disabled by accident.