Oh, you waited 1-2-3 , x amount of years for lost ark to come in the west?
Oh you were soooo hyped TM by their hype TM marketing?
You thought you could play your dream game in its entirety?
No.
You cant, and you might never will at this point.
CLASSES. are. content.
SKINS. are. content.
QOL is. content. ( check roxxes comment on it.)
Im making this thread to inform the large majority that just cannot understand why we arent getting those and keep saying " Its like AGS Doesent like money wtf! AGS so bad!"
No. AGS is way more smart and more insidious than you think.
They want your money, thats why they are releasing skins, classes and QOL like this. It doesent matter what you belive, the fact that they are slow dripping "content" like this, despite the fanbase asking nicely, begging, then screaming for it, its a clear indicator that market analysis suggests that there is way more revenue to be earned if they release skins for example in such fashion. ( Apparently riot is doing the same with Valorant.)
Who ever would prefer to buy the omen skin in a world with all 100+ skins from KR in the shop? Seriously. Think about it.
But now, youre forced to if you want to look different.
You like some more QOL? Classes? Stick with lost ark west! Consume, play more, get hyped by the marketing and drive our revenue up and well give you about 1/5 of what you asked.
So please, stop being uninformed and believe that AGS is stupid and doesent want your money.
They do, but they know they have a good product on their hands, and its far far more lucrative to milk it dry, and drip feed it, to the dismay of all the playerbase.
You dont like this? You dont agree with this?
You have 2 options.
Shut up. And play, because literally nobody cares. Nobody cares about your forums, your reddit, your twitter, money matters and thats the only thing that does. 95% of forum feedback past the 3 months(+beta) was thrown in the tr- passed along.
So play the game, but dont complain. (Unless its a bug or something.)
OR.
Do not support this kind of market practice. You are the consumer and the only way to stop this from expanding to other mainstream games ( just like it did with microtransactions, lootboxes, and now NFTS ffs.)
Is to stop. playing. Leave the game.
You dont like being treated like this? Then stop. Quit. Stop being hyped TM.
They wont give you what you want, and youre only perpetuating this further as an acceptable and lucrative market strategy.
Youre doing more harm to yourself, and the gaming playerbase at large by sticking to the game, if youre unsatisfied, but still coping, hoping, and complaining.
Your wallet and the game you choose to actually invest time in, THATS what really matters.
( Before you get triggered and lose your marbles, im not TELLING YOU to quit the game.
Im telling you most likely the truth , until SHOWN otherwise the actual revenue graphs by a CM.
Now that you know the truth, and arent miss informed into thinking that AGS is dumb, youre free to make one of the above decisions yourself.)
Another reason why i think i might be spot on? Consume this thread ASAP because its highly likely it will be taken down under 48 hours.
Freedom of speech is not allowed here if it goes against their profits/interests. ( Remember my last message in the sexy skin thread before they banned me, i said literally the same thing.)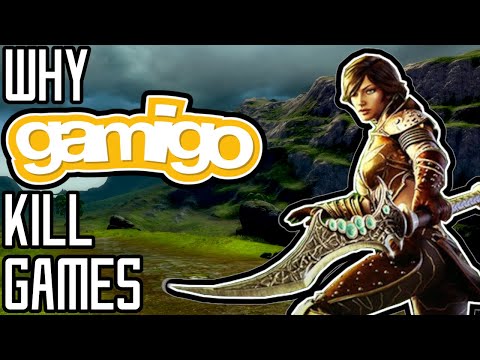 If you want to inform yourself more on the subject, check out this vid from josh strife hayes.
Its not YET fully accurate to lost ark, BUT its quite oddly matching to new world, and gives a very strong insight of how multi million dollar companies THINK. ( start at min 3 for the explanation. )
TL:DR Quit the game, or be drip fed forever.