So, today i want to discuss bots in lost ark
If you take a look at this video from Asmongolds stream he statistically evaluates the trends of multiple international steam games with concurrent player peaks and dips to try and decipher how many bots there are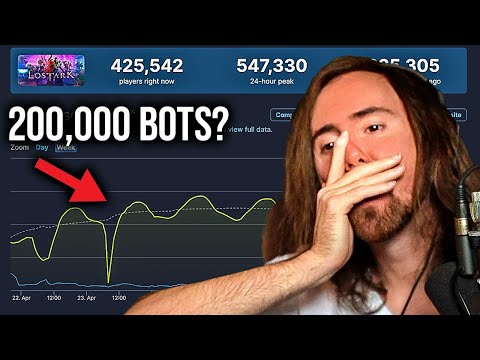 the end result is that there is about a 20% difference between lost ark concurrent player dips and other international steam games. resulting in an estimated 115,00 bots in lost ark.
i took the math a step further and looked into how many servers there are in the western release (RU, KR, JP doesn't use steam for LA) which is 59 servers.
115,00 / 59 = ~2,000 bots per server.
i would also like to add that i have joined a couple of discord servers that have been created specifically for NAE Karta and there are multiple people calling players out for using Chaos Dungeon Bots to farm and i have personally witnessed players botting in Tideshelf Path (ashen volcanic area) standing in the same spot for 30+ min casting the same spell farming the mobs for adventure tome items.
here you can see a paladin and glavier botting away, these are player characters in known guild on my server.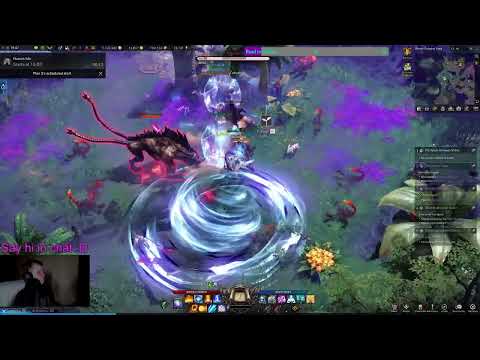 anytime a daily or part of the MSQ takes you through part of the early game you see conga lines of bots. its very unappealing.
is this something we should just accept as a player base?
is this something that will effect the games reputation long term(probably already has for some)?
what happens when the game population goes down enough that amazon decides to merge the region servers together into fewer servers thus resulting in the roughly 2k bots per server to be merged into one server creating 6k+ bots per server?
P.S.
740 Hrs
5T3 characters with 2 more about to be in T3
F2P aside from founders packs (gold/platinum) and some skins