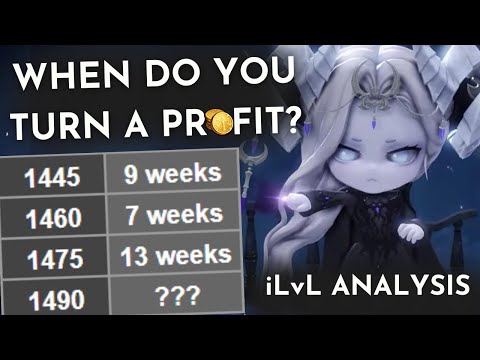 Here is a very interesting video that links several tools which can help players accurate gauge to present day prices on thier server what thier roster is actually generating on a weekly basis. The important tool we want to look at here is the Weekly resource calculator.
Here you can add all your characters and check off a multitude of boxes that take into account practically every source of gold you earn on any one of your particular characters, barring books/rare drops. This tool is very interesting because when I inputted my weekly habits I was only making about 34% of my weekly potential (81k gold of a max of 233k). That being raw gold earned from completing Legion raids and buying only chest on 3 of my gold earners for clown to complete thier lv2 relic sets. It wasnt until I looked at selling GHL's as well as bussing at least in a 4 man set up did I come anywhere near close to my rosters max output potential. I think it's safe to say simply fixating on doing legion raids "quickly" in a pug setting and just selling ALL of your GHL's is at best netting you 66% of your potential maximum output. Without consistently bussing on your main 6 at least you're missing out on a significant portion of your gold.
So whats the point, wouldnt it still be good to just gatekeep as usual anyway? No, in fact it's stupid not to mention the common suggestion that some players give perspective new players to "find a guild because I shouldnt have to get jailed" is even more stupid especially when you put this into context. You not specifically curating your weekly raiding severely reduces your income. You dont get jailed in busses, if you are the one bussing at least, because it's your job to make the run quick and efficient. If you can successfully bus, even something like a valtan Normal in a 4 man group every week you are significantly increasing the money you make and significantly reducing the time spent in unfavorable parties since you make them. So whats the take away? Play with a static or bus if you actually care about your time. If you're doing neither, you're going to be effectively wasting time regardless of how you spin it.
TL: DR- If you really cared about not wasting your time every week you would be selling all your GHL's and bussing in the most reasonable way your roster could sustain, not wasting your time pugging. Pugging is the least effective way to spend your time raiding in lost ark.